We;re going to watch the film "Beautiful Loosers"
Making you watch "Helvetica", or talking about what is the magic that makes art art......... I felt guilty, wrong, I think it's better to be inspired - inspired by doing.
Bring coloring tools:
drawing, etc...
use your visual notebook, make art while we watch this.
I feel this is more where "ART" is going... something honest and simple. Some place between graphics & art - film, photo, fashion..... good times
the work of:
Margret Kilgallen
Barry McGee
Thomas Cambell
Jo Jackson
Shepard Fairey
Chris Johnson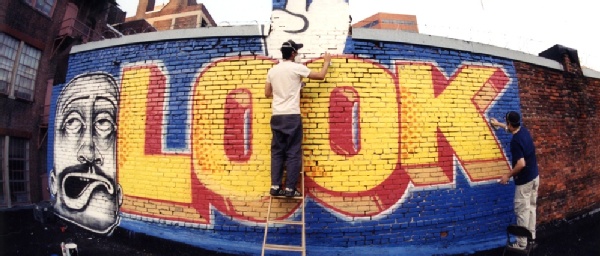 Geoff Mcfetridge
Mike Mills
Harmony Korine
Stephen Powers
Ed Templeton
....... and more